Spotted on a Chinese camera site: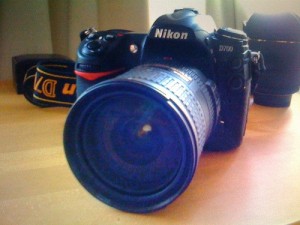 The image looks quite real; even though that could be a D70 strap, the terminal covers and prism look about right. It's also possible that the d700 is currently being produced in China, so it would make sense that this is where the images are leaking from. Time will tell!
Original post, via DPR forums.